Description
SNIPER JACKET: it features two upper and lower front pockets with velcro fastening strap system. By means of a zipper the operator can have access to the jacket inner part. On the flaps there is a hidden pocket with velcro closure system. Dual way zipper with a waterproof treated flap for a complete water protection. The tactical jacket is provided with hydration bladder/tube port at shoulder height. On its front side it features MOLLE webbings, attachment points and velcro straps for ID patches, crest etc. There is a large back zippered marsupial pouch opening on the sides. The operator can attach three multi-functional pouches to store bottles, radio, etc and two magazine pouches with MOLLE webbing system. The jacket back is provided with MOLLE webbings and attachment points. The detachable fully-concealable hood has a semi-rigid visor. Ventilation underarm mesh inserts release the sweat and humidity provided by the operator during his intense physical activity. Sleeves are provided with different MOLLE webbings. There are two tactical pockets on the top and low part of each sleeve. The upper sleeve pocket is provided with different velcro bands for any kind of patches. It has reinforced elbows patches, adjustable velcro wrist cuffs and inner elastic string to allow the thumb to enter. Inside the jacket there is a waist drawstring and two zippered pockets. Hydration bladder pouch can be added at the back of the jacket. Moreover an adjustable beavertail flap and ventilation mesh vents are positioned on the upper back of the jacket.

SNIPER PANTS: These pants feature adjustable velcro straps, elastic drawstring waist on the sides and suspender elastic hooks, central zipper, Canadian button and velcro fastening system. On both sides of the pants there is a large main pocket with no fastening and a further inner hidden pocket with velcro closure. Two large cargo pockets with Canadian buttons closure are placed on each leg. The cargo pockets feature two resistant mesh magazines carriers. Another rectangular large pocket is placed on the lower part of the pants with Canadian buttons closure. These tactical pants feature large back pockets with no fastening, reinforced crotch, knee protections and removable gaiters with velcro straps and drawstrings. The pants are provided with different MOLLE webbings and attachment points and an inner compartment for body-liquids bladder and elastic hooks for its tube exit.

Made of: RIPSTOP POLYCOTTON (65% cotton + 35% polyester).

All the pouches are supplied with the sniper kit uniform.
Weight: 4.65 Kg
Features: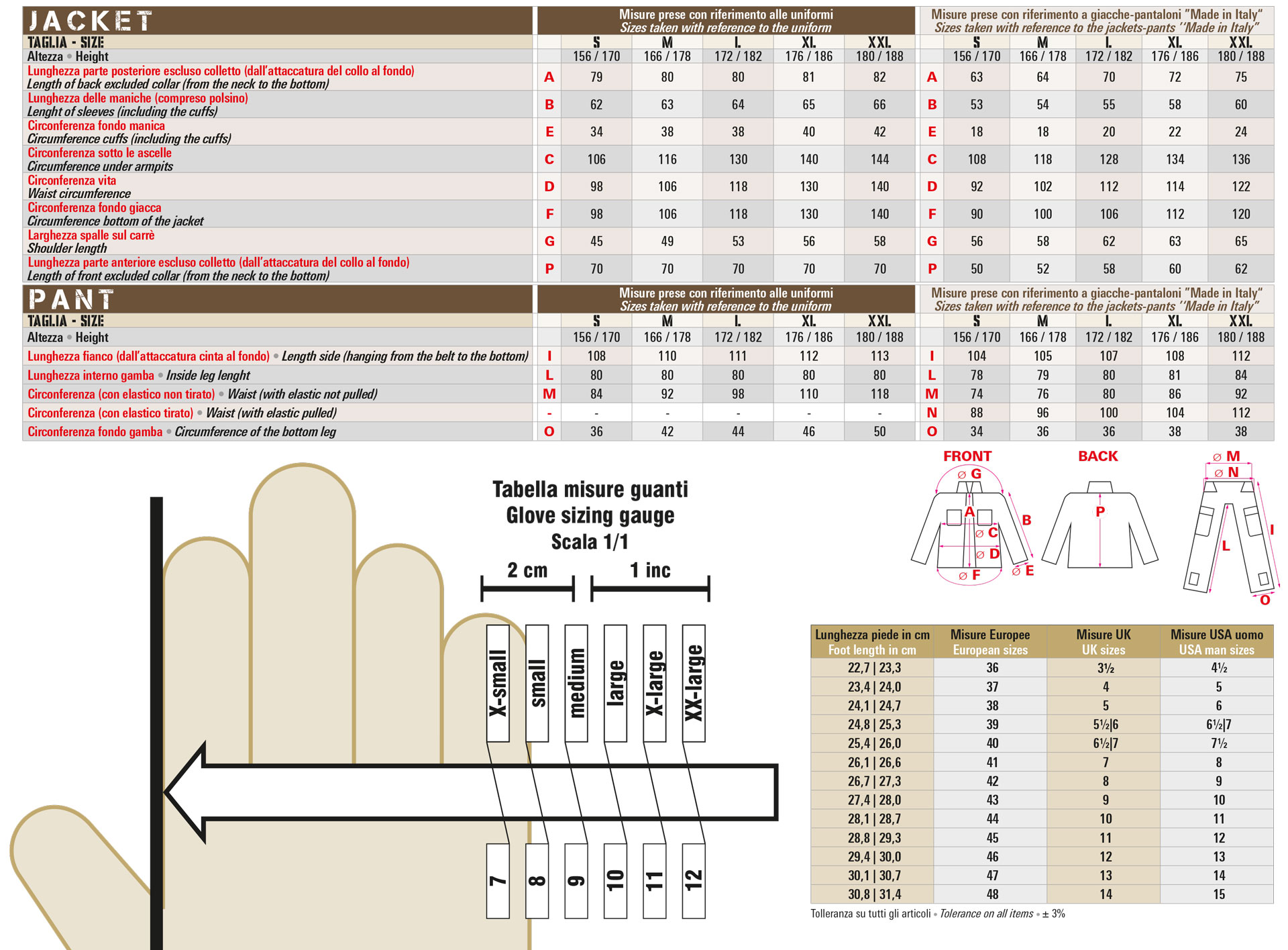 Pants sizes